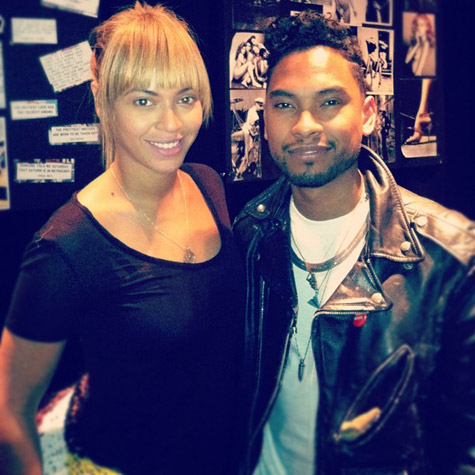 Well, lookie lookie here, seems our boy Miguel might be getting his songwriting game turnt all the way up, as rumors of a recent studio session with the Queen B, Beyonce, have hit the net! The "Adorn" hitmaker has been seeing success and critical acclaim for his recently released sophomore album Kaleidoscope Dream, and it appears R&B's biggest star has come calling…

Mig teased fans by posting a photo of himself and a makeup-less B on instagram.
"…woah. creating for Virgo's all weekend," tweeted Miguel before deleting the message.
Sounds about right to us, what do you think? Are you excited to hear a collabo between Miguel and Beyonce? The multi-Grammy winner has recently been logged in the studio with Frank Ocean and Pharrell, and with her mega television performance at the Super Bowl XLVII halftime show coming in February, expect the debut of new music around then.