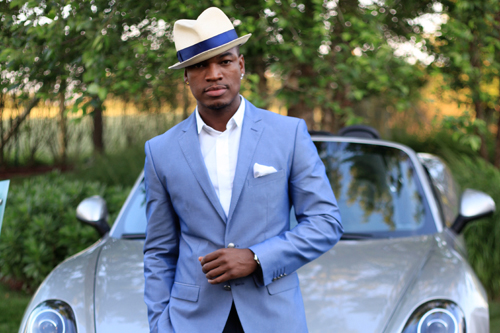 Ne-Yo stopped by the Angie Martinez show on Hot 97 Thursday afternoon. The singer-songwriter spoke about his new fit physique, spoiling his lady with very expensive Hermés Birkin bags, but more importantly he took a moment to address online comments that have recently so called criticized Ne-Yo for losing track of R&B and going "pop."

Ne-Yo stands behind R&B, but he understands his evolution and diverse fan base:
"I know where I came from, I know R&B is where it started at for me," he explained. "When this new album comes out, it will shut the mouths of everybody that have said I've "crossed over." I've just paid attention to the fact that I have a very broad fan base. I've got my diehard R&B fans, I got my pop fans, I have got both, so this album is an equal mix of both. If there's six R&B records, then there's six pop records so that everybody can come to the same damn concert and stay for the whole damn show."
I'm honestly so sick (pun intended) of hearing this stuff, but Ne-Yo spoke well, and even though people say ignore it, sometimes it is important to hear the artists opinion. Many fans or critics live in small worlds in their own minds and forget how large and diverse this world of music is. In fact he came back with a R&B song, "Lazy Love," as the first single off his upcoming album, and it is a good record. Has it gotten love though, no, not in the sense that will help him push an album. So, then he releases the Pop single "Let Me Love You," which is a simple and kind of safe, but potential monster. If you strip away the electro production and just hear or read the lyrics it is an R&B song, and actually a topic which needs to be praised for its positive intention.
Anyways I've already had enough of the nonsense this morning…
What do you think??
Tags: Ne-Yo