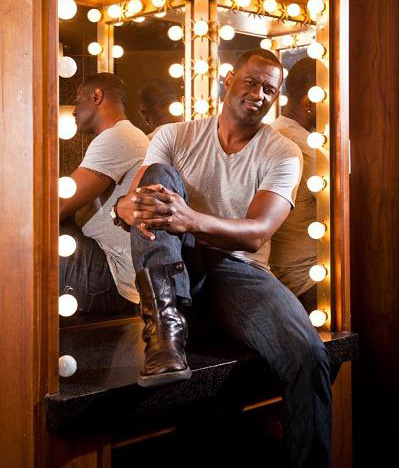 And the press and negative attention continues for R&B singer Brian McKnight, following the release of his much-talked about "adult" song "If Ur Ready 2 Learn" aka "Let Me Show You How Your P**sy Works."
In a recent statement the 43-year old announced he would never perform the song, and while he believes it is musically incredible, it should remain in the bedroom. "If I learned anything from this experiment, it's that people aren't very smart and they take themselves very seriously," McKnight said.

"Even though people have been asking for it during shows, 'If Ur Ready to Learn' is a song that's musically incredible to me, but it should only be used in the bedroom," said McKnight, who also said it's one of the cleverest things he's ever written.
"The things you don't know about your physiology, you don't have to be ashamed," McKnight sings. It's a song about female anatomy and how McKnight can be the woman's teacher. The second verse is sung from the perspective of a vibrator, according to McKnight.
The recent comments have come out from a report by the Baltimore Sun who covered a story of the forthcoming 'Artscape' Festival, which starts tomorrow June 20, but have received some complaints from disgruntled community members who do not believe McKnight is a suitable performer for the family friendly event.
However, Artscape is standing by the decision to book McKnight. The festival organizers have pursued McKnight as a performer for years.
"We've been trying to get him and this year the price was right," said event director Sheila Goodwin. "He's a great adult contemporary urban act. He'd be great to have on any bill."
Not everyone agrees though… Read more here.
Tags: Brian McKnight