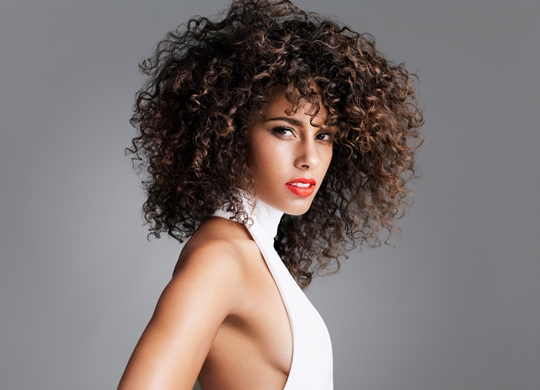 She's back!! Just in time to really kick off Summer, Alicia Keys makes a triumphant return with "New Day." The Grammy-winning songstress celebrates life on the first release off her forthcoming fifth studio album, due later this year. The upbeat, energetic anthem screams production by her husband Swizz Beatz, and it delivers strong, positive energy, a perfect set-up for her comeback.
Alicia has been in the studio for the past eight months recording the follow-up to her 2009 album The Element of Freedom. "I've come to this place that the album is about to be ready and I feel just so crazy excited," said Alicia. "It's like I'm a different person. I'm a new person. Everything is new, from being married and having a baby… I've become so much more intelligent and I survey the landscape more and try to come up with what's the best thing for me, what's the best thing for Egypt, what's the best thing for our family."
She continued, "I've gone through so much growth and so much realization and realizing that in life different things come and different things change. I've learned that I have to trust myself and trust my instincts. I had to and I have to be braver than I've ever had to be before."
Hear the new song now below… What do you think?
Tags: Alicia Keys