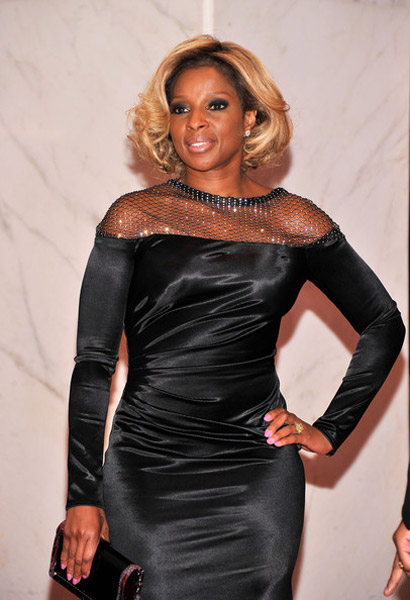 Mary J. Blige has landed her first full-time role on a reality TV series. E!, has picked up "Opening Act," a new talent competition headlined by American Idol executive producer Nigel Lythgoe, the R&B Queen and producer Antonina Armato from Rock Mafia.

In "Opening Act," Lythgoe, Blige and Armato will comb the Internet to find talented amateurs and give them a chance to open for an A-list music star. Music acts on board to take in aspiring musicians to open for one show on their current tours are Nicki Minaj, Rod Stewart, LMFAO, Brad Paisley, Jason Aldean, Jason Mraz and Gym Class Heroes.
The unsuspecting band or solo acts will get the news of their big break in person by TV personality Olivia Lee (The Tonight Show With Jay Leno). They will immediately be brought to Hollywood for an extreme 'performance boot camp', intense mentoring sessions with top industry heavyweights, leading to their one-night-only performance opening a major concert. Produced by Nigel Lythgoe Prods., Opening Act premieres July 9.
via Deadline
Tags: Mary J. Blige