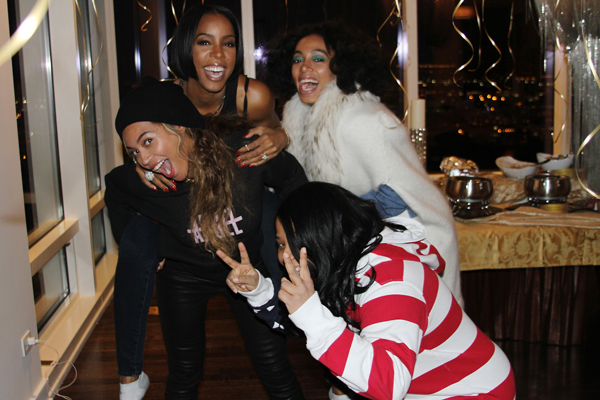 Kelly Rowland celebrated her 33rd birthday with friends and family, just as she wanted. Beyoncé and Solange hosted a "Liquid Gold Fondue Party" for the R&B diva at a private location in New York on Tuesday night. The all-gold-themed celebration featured gold balloons, party favors, and lots of good food.
Guests dined on chicken, filet mignon, tempura, and crab ravioli in a variety of dipping sauces including teriyaki, creole mustard, and coconut curry.
Kelly had a blast as she got a piggyback ride from Beyoncé and shared a laugh with Solange and cousin Angie Beyince. She was also presented with a gold cake with an elephant on top.
"Happy Birthday Sis!" wrote Bey, who posted the candid pics on her Tumblr page.
Peep the fun photos below: