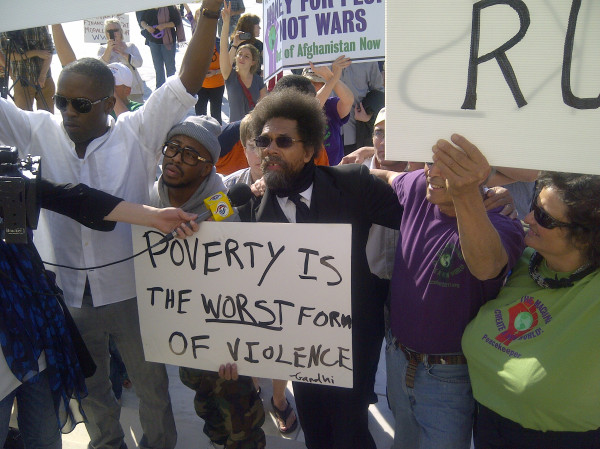 The Neo-Soul rockstar Raheem Devaughn and Dr. Cornel West were arrested yesterday for participating in an OccupyDC protest on the steps of the U.S. Supreme Court.
Shortly after attending the dedication of the Martin Luther King Jr. Memorial yesterday, Dr. Cornel West was arrested along with singer Raheem Devaughn and over a dozen OccupyDC protesters on the steps of the Supreme Court around 6pm, a rep for Raheem tells TheYBF.com.
See photos & video below.