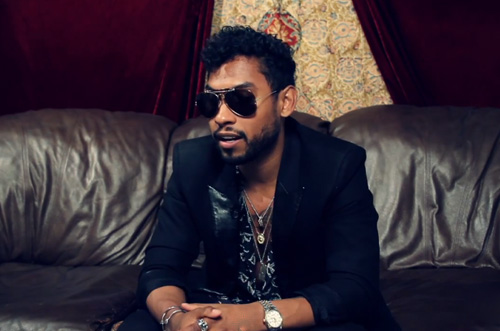 R&B crooner and exceptional songwriter, Miguel, has been busy penning songs for other artists and jumping on their tracks, but fans everywhere are ready for more music from him! Well, fret no more, my friends! The singer has indeed confirmed that a new album is on the way.
Serving as a follow-up to the 2012 album, Kaleidoscope Dream, Miguel tells VIBE that the new album will be more about embracing his L.A. roots. Stating that he's already well into the development of the project, fans can expect the Grammy-winning talent to deliver something around the warmer months of the year. Miguel tells VIBE:
"I wanna write the f*ckin' summer anthem. I haven't had the summer song yet so, that's my goal and come out of the summer with the album." 
The star also tells VIBE that he will be singing in Spanish to pay homage to his Mexican roots. Picking up where Kaleidoscope Dream left off, the as of yet untitled album is sure to be as perfect as the aforementioned.
Peep the clip below: