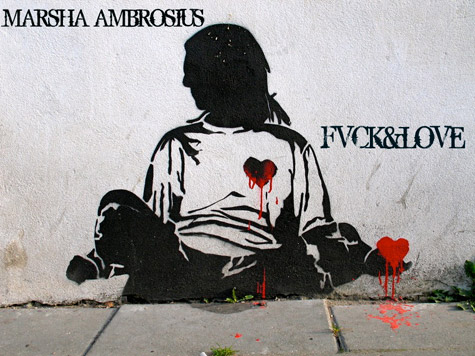 The time is nearing for the well awaited follow-up to Marsha Ambrosius' incredible Late Nights & Early Mornings album and she's dropping some gems to prove it. Getting your Saturday ready to become your Sunday morning, the songstress prepared this project for the lover in you.
Featuring 6 tracks, her brand new EP, Fvck & Love, hosts production from Da Internz, Oak, Eric Hudson, and more. With tracks like "Come" and "69," it's definitely going to get somebody in trouble when the lights go out! Sending a warning by tweeting, "PARENTAL ADVISORY #FVCKANDLOVE Don't come at me all crazy 9 Months from now!!!," the singer is letting everyone know that it's definitely a baby making soundtrack.
While fans might not be getting an album until a few months from now, they can catch her on the "Friends & Lovers" tour kicking off March 16.
Until then, jump into the sack with her sexy sounds below: