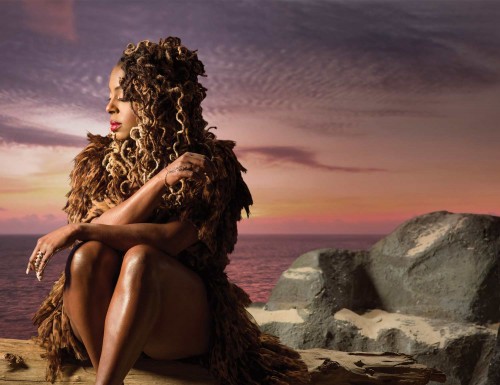 R&B has many different forms it can be seen and heard in. From your selection of "straight to the bedroom" cuts to the "sit and reflect on what I did wrong" sounds, there's a perfect R&B record to fit every mood. While many artists stay in one lane with their occasional slide into the next, you very seldom find an artist who can touch each side and own it every single time.
Grammy-nominated singer/songwriter, Ledisi, is one of the fortunate artists who can lay her vocals on any type of R&B track and find that success. Producing one of the most praised albums of 2011, the "Bravo" singer has been on the radars of fans since the early 2000′s. With her latest single, "Blame You," it's no surprise why fans of all ages are always waiting on this talented beauty to release some new tunes.
Promoting celebration and positivity within her music, Ledisi is bringing true R&B back to the forefront of the industry. Making the type of music that you just can't help but smile and dance to, the New Orleans native isn't planning on backing down anytime soon. As she begins promoting her new album and single, ThisIsRnB was able to steal a little of the songstress' time to discuss her upcoming album 'The Truth', the current state of R&B, what she likes to hear from artists, and much, much more!
Dance your way into the interview below: