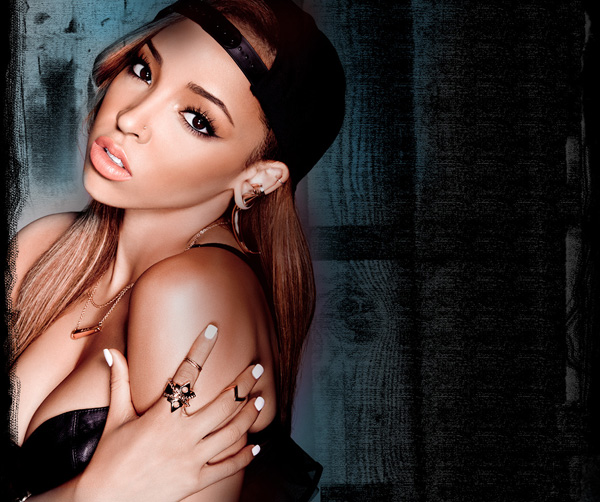 R&B has a tendency to bring you to a point where you can literally forget everything that's going on around you, as you relate to the words blaring through your speakers. Whether it's that infamous women empowerment single that you love or that cut that takes you back to heartbreak hotel, R&B can bring out your best and worst memories and feelings. For some artists though, it's difficult for them to be well-rounded and versatile with their topics. If they can sing well about being heartbroken, it's often difficult to hear them sing about being happy and vice versa.
One new artist on our radar, who is clearly able to evoke every emotion in her singing, is burgeoning L.A. native and RCA Records signee, Tinashe. While she's only a mere 21 years in age, the beautiful singer has talent that expands past most of her older counterparts. Singer, songwriter, producer and creative visionary, this young lady has us on the edge of our seats anticipating her debut album that is due out this year.
Releasing her mixtape, Black Water, in late 2013, Tinashe gave fans a variety of feelings, sounds and material, while keeping us interested the whole time. Recently releasing her lead single "2 On" featuring fellow Cali artist, Schoolboy Q, the Zimbabwean descendent is gaining quite the name for herself as she turns up with the big boys. Putting her tedious schedule on pause to speak with us, the eccentric singer let us in on some pretty exclusive info. Giving us a taste of her creative process, Tinashe spoke with us about her upcoming debut album, the development of her new single, "2 On", what the perfect date for Valentine's Day would be for her and much, more more!
Jump into the exclusive interview below!