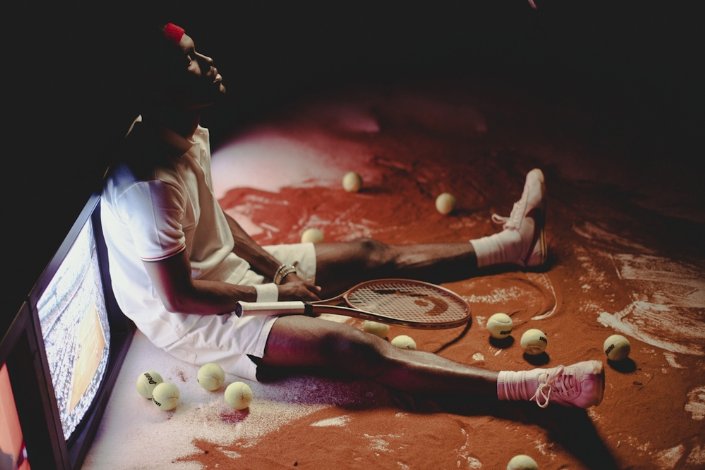 The final numbers are in and Frank Ocean has made a major impact on the Billboard charts with his Def Jam debut channel ORANGE. The set sold 131,000 in its first week, primarily direct from iTunes. However, according to Billboard about 3,000 of that sum were physical CDs.

The set was initially exclusively released via iTunes on July 10, a week before its advertised street date of July 17. Since it dropped digitally, physical retailers were instructed by Ocean's label to start selling the CD version as soon as it arrives in store. In turn, many brick-and-mortar retailers had the album on its shelves over the weekend.
Ocean's debut surpasses Usher's recent first-week with "Looking 4 Myself" (128,000) and almost matches the figure Chris Brown launched with "Fortune" a week ago (135,000). Ocean's debut is thus rather more stunning. Considering how his album, with no major single, music video or typical promotion compared to Brown and Usher and was basically only available at iTunes, sold as well as two superstars with multiple radio singles and major promotion.
Interesting? To say the least…We can't wait to see what his second week # will be. Congrats to Francis.
Tags: Frank Ocean