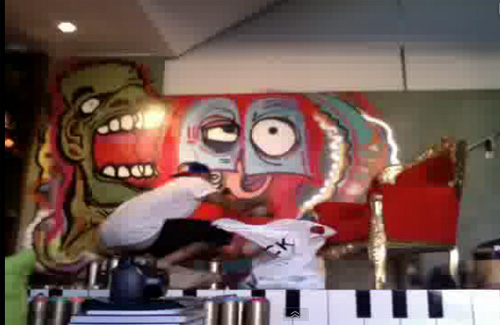 Just 2 days after his new album Fortune landed in stores, Chris Brown was feeling the creative juices and decided to paint tag a new mural on a wall in his house. Breezy took to uStream to give his fans an impromptu art show, as he created the graffiti painting, and played his new album.
Check out Chris's art and the uStream visual below…
In additional news Fortune is expected to land at the No.1 spot on the Billboard 200 chart. Industry sources suggest that the album, his fifth studio release, will sell around 125,000 to 140,000.
Tags: Chris Brown