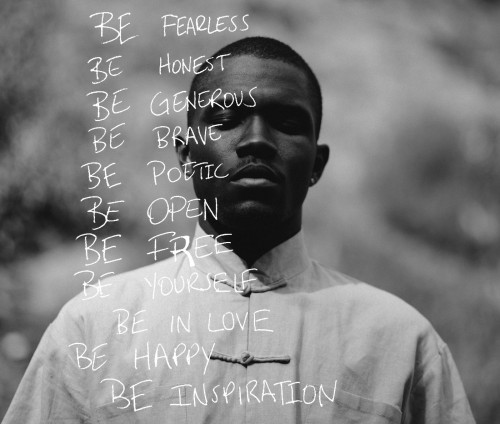 Much of the Music Industry have voiced their support for Frank Ocean, since he boldly revealed that his first love was a man, this past July 4.
Now his collaborator Beyoncé has taken to her website to offer an inspirational message and support for the 24-year old singer for his brave announcement. The pop superstar shared words of encouragement over a black-and-white photo of the Ocean, who penned her ballad "I Miss You."

Beyonce sister Solange was fast to show her support as she tweeted, "I salute you, brave soul. Independence Day. @frank_ocean."
The "Novacane" singer revealed a new song yesterday "Sweet Life," which is an amazing piece of work, and truly shows the power of great music shall trump any negative feelings toward his personal life.
[Rap-Up]
Tags: Beyonce, Frank Ocean