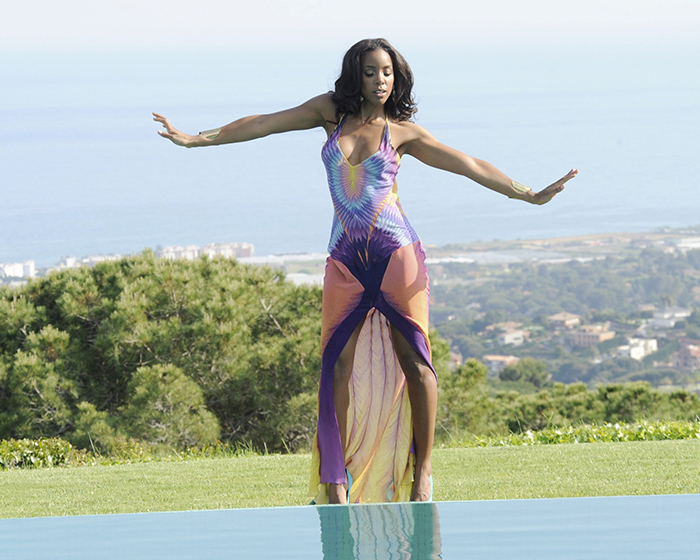 As we reported this past week, Kelly Rowland has teamed up with Bacardi to help celebrate their 150 year anniversary. As part of the campaign the R&B Pop star recorded a remake of "Summer Dreaming," a song which was originally sung by Kate Yania over a decade ago and held the number one spot on the music charts in Germany, Austria and Switzerland.
Kelly first heard the song after attending an Bacardi anniversary party in January 2012, and became interested in remixing the song with Project B. "The song and its history enthralled me right away. My aim was to record a joyful, colourful, sexy song and give it a bit of soul quality. The collaboration with BACARDÍ was so much fun. We had an awesome time recording the song." said Rowland.
The former Destiny's Child diva recently flew out to beautiful Barcelona to film the music video, which finds the "Motivation" singer living the life, soaking up the sun and partying with friends. The song will be released following an official launch party in Berlin, Germany on July 8, where Kelly and Project B will give a live performance of the "Summer Dreaming 2012″ club mix in front of 250 VIP guests.
Watch the full official video now below…
Tags: Kelly Rowland