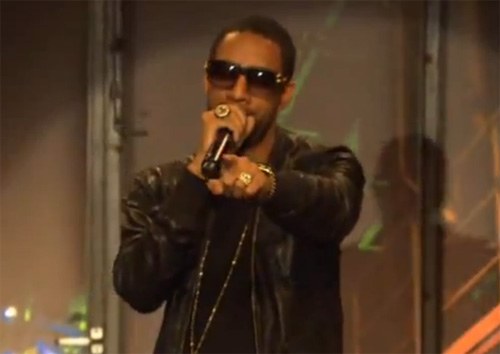 Last week, hitmaker Ryan Leslie made a special guest appearance on German TV show 'Teddy's Show.' Following a comedic dialog, or lack there of, Ryan took over the house band for a performance of his new song "Ups & Downs," a cut off his forthcoming album Les Is More.
I don't know who this Teddy guy is, but he's kinda funny. Check out the visual below.
In related news check out Ryan's interview with The Fader, which he did in connection with Captain Morgan's "Fade Into The Black" concert series.
Tags: Ryan Leslie