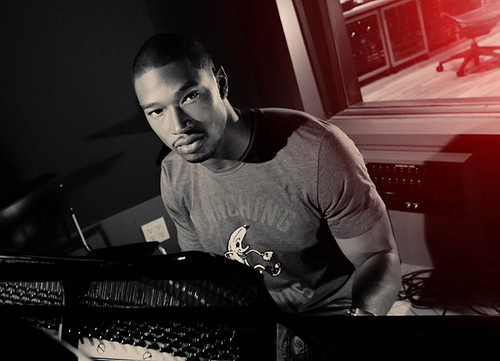 Kevin McCall is prepping the release of his next mixtape, "Un-Invited Guest 2." The singer/rapper/producer is reaching out to fans for help with the artwork of the project.

Taking to Twitter Friday afternoon, he asked for participation from his followers, "ATTENTION: all Artist/designers/painters etc lol: tweet me some artwork for my new mixtape UN-invited Guest 2 if it's dope I'll use it."
The follow up to 2011′s "Un-invited Guest" hosted by DJ Ill Will and DJ Drama, will serve as the prequel to his debut album A.D.H.D, which has already spawned the lead single "Naked" featuring Big Sean.
Speaking on the mixtape series title K-Mac stated, "I came up with the title "UN-INVITED Guest" because no one jus let's u in the Game u have to earn respect so thru music imma force my way in."
To submit your artwork for the "Un-Invited Guest 2″ cover, follow "@kevinmccall" and tweet him link to the artwork.
Tags: kevin mccall