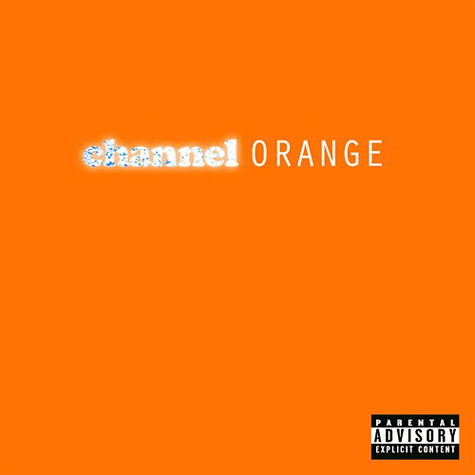 YES! Following the news of his collaboration with Andre 3000, Frank Ocean reveals the artwork and official tracklisting for his Def Jam debut album Channel Orange. The acclaimed singer-songwriter keeps it simple with the imaging for the highly anticipated 17-track LP. The follow-up to his breakout mixtape "Nostalgia, Ultra" boasts a couple huge features, including John Mayer on "White," Andre 3000 of Outkast on "Pink Matter," and one more, his Odd Future bandmate Earl Sweatshirt on "Super Rich Kids." The set is expected to hit stores July 17, as Francis will be hitting the road with an accompanying tour.
See the official tracklisting below.

Channel Orange Tracklisting:
01. Start
02. Thinkin' Bout You
03. Fertilizer
04. Sierra Leone
05. Sweet Life
06. Not Just Money
07. Super Rich Kids feat. Earl Sweatshirt
08. Pilot Jones
09. Crack Rock
10. Pyramids
11. Lost
12. White feat. John Mayer
13. Monks
14. Bad Religion
15. Pink Matter feat. André 3000
16. Forrest Gump
17. End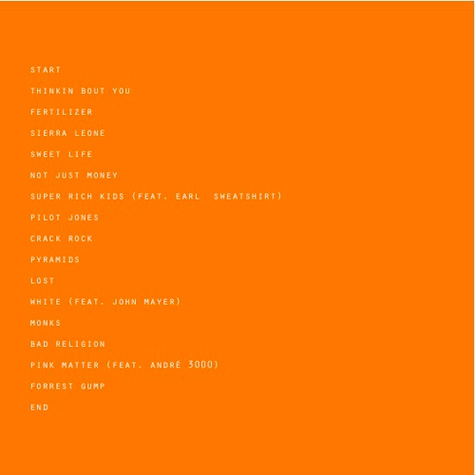 Are you excited for Frank's new album??
Tags: Frank Ocean