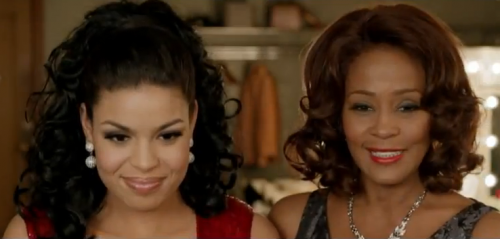 Celebration was the theme, and Jordin Sparks does just that in the brand new video for "Celebrate," the R. Kelly produced single off the soundtrack to Sparkle, and the final song recorded by Whitney Houston. Jordin threw a house party and celebrated the life of her mentor with her co-stars including Derek Luke, Omari Hardwick, Goapele, Carmen Ejogo, and Tika Sumpter.
"What we wanted to do was make sure that this was a fun, happy video and just kind of dedicating it to her," the "American Idol" champ told "Entertainment Tonight." "What better song to leave for people to hear than a song that is so upbeat and just so happy and so encouraging?"
The 22-year-old singer plays Whitney's daughter in the remake of the 1976 Motown-era film, which opens in theaters on August 10.