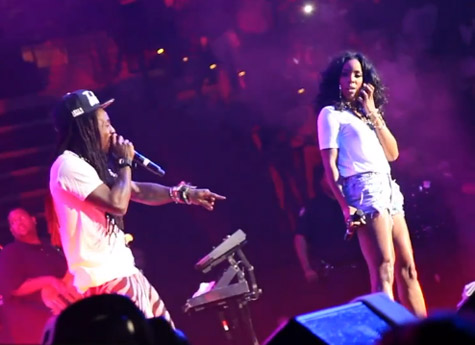 Atlanta was the place to be this weekend as Hot 107.9 presented its 17th annual Birthday Bash. T.I. stole the show with a surprise-filled set featuring Usher, Nelly, and Kelly Rowland.
The Destiny's Child diva performed her hit single "Motivation" with Lil Wayne for the first time live. Backstage, she revealed that she will be releasing new music in the next "couple weeks," with her fourth album to follow.
Watch Kelly and Wayne's performance below.