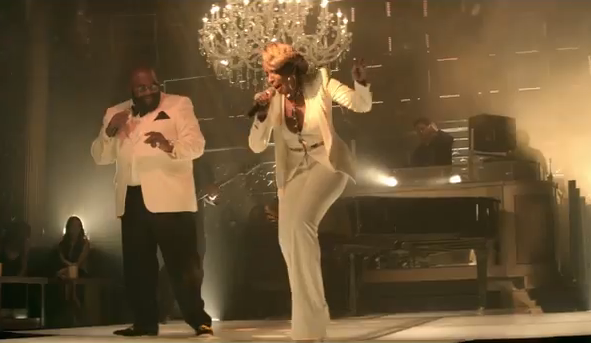 Mary J. Blige and Rick Ross share a celebratory moment in the classy video for their new collabo, "Why." Colin Tilley sits in the directors seat of the visual, which is the latest single to be lifted off Mary's 2011 album My Life II…The Journey Continues.
As the Queen of Hip-Hop Soul works through her heartbreak she meets up with the MMG boss at a fancy club, and after drinks they hit the stage together, as confetti falls from the ceiling.
Watch the new video below…
What do you think?
Tags: Mary J. Blige, Rick Ross