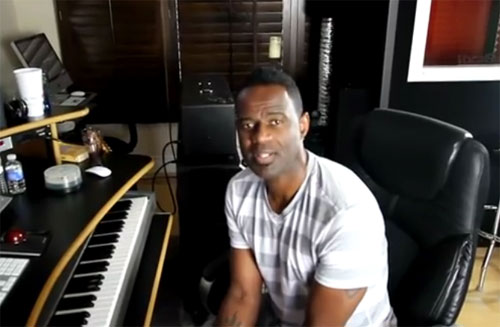 If this isn't a perfect example of when keeping it real goes wrong. Whether Brian McKnight was seriously trying to start a conversation about the style of song people will react to, with the unexpected release of his viral "Adult Mixtape" preview video, or not … it really has spiraled out of control.
According to TMZ the singer was just asked to perform his new X-rated song at the Oscars of Porn…aka the AVN awards.
Sources tell TMZ, AVN offered to fly McKnight out for the lavish awards gala in Vegas next January — where he'd perform his new jam "If You're Ready to Learn," the adult-themed song that went viral on Tuesday … containing the lyrics, "Let me show you how your p***y works." But AVN isn't the only porn company trying to get into some McKnight action — we're told YouPorn has also approached the singer, asking to license the song for its website's background music.

According to sources, several other XXX companies have reached out to McKnight as well, specifically because of the new song — which McKnight plans to release next week on iTunes.

But McKnight isn't in a hurry to chomp at the porn bit — telling TMZ, "I don't know what specifically I will do with this track in the future … and I don't see myself ever performing it live, but I am flattered that people have embraced it and are having as much fun with it as I am."
Well, isn't that fitting, way to go Brian, is this the new audience you wanted? I have to admit you got us all talking, and it's no surprise a explicit song about sex will get you more attention than a tender love drenched ballad, like many of your classics … but … COME ON SON!
Tags: Brian McKnight