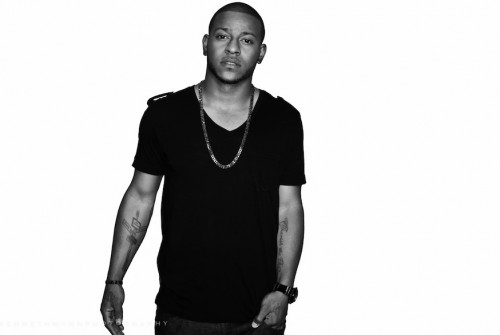 Burgeoning singer-songwriter Eric Bellinger is certainly making a big name for himself within the industry this year. Recently penning Ashanti's comeback single, "The Woman You Love," the title song to Think Like A Man, sung by Jennifer Hudson & Ne-Yo, and Usher's upcoming single "Let Me See" featuring Rick Ross.
Eric is currently in the studio with Usher, Nelly, Chris Brown, JoJo, Brandy, Justin Bieber, and Kelly Rowland. Along with working on his anticipated third mixtape "Born II Sing Vol. 3."
The LA based hitmaker took out some time from his busy schedule to talk to us about writing the title song to Steve Harvey's movie, the huge duet "Think Like A Man" by J-Hud & Ne-Yo, landing Usher's next big single "Let Me See," his work with Kelly Rowland on her next solo album, what we can expect from his upcoming mixtape and more!
Check it all out below…