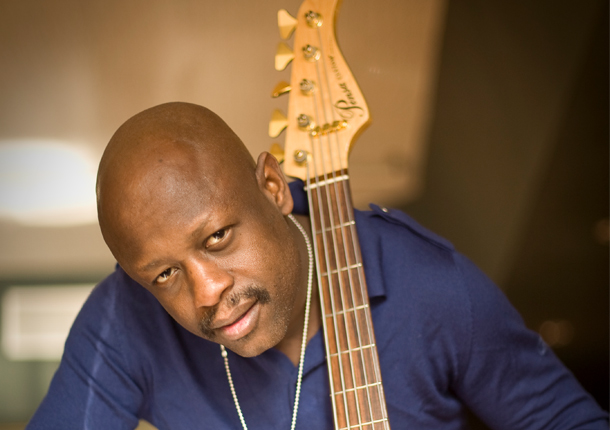 AOL's TheBoombox recently spoke with legendary producer Jerry Wonda. The Grammy winner spoke about his company goals, the new songs he and crooner Miguel have cooked up, how Keyshia Cole's new track is coming along and stories about collaborating with Whitney Houston years ago and her daughter Bobbi Kristina hopping on the mic.
Read what he had to say about Miguel and Keyshia's new tracks below…
We hear you've been in the studio a lot lately. How has it been working with Keyshia Cole? Can you speak a bit about the song you have coming?

Me and Keyshia will hang in the studio and just vibe on something. I don't know that I can say the title of the song yet, but we're definitely working. She's great though. A very talented woman. I love her spirit and we had a great time and we have a great record that I love but it's not fully done yet. The concept was just to create something that's hot. In fact, something like the song I have out there right now with Estelle [called] "Thank You." When we did that record, we just went in. Akon officially wrote the top line, we just wanted to create something — a song you could listen to while you were driving, while you're in the club, while you're at work, while you're taking five minutes out for yoga [laughs]! Running! A song that can fit it all. It's a great record you know?

But, Keyshia came in and we talked about the kind of vibe she was looking for and believe it or not, she was just like, "Gimme something bangin'." So we started working off of three ideas that we had. With one, I cooked the track right in front of her and she started writing with some of the members of the writing team. It was like I do with every artist. Sometimes, some artists will come in to write the song. Others come in with a writer. I just worked with my man Miguel the other day, and he walked in and said, "Jerry, I need you to give me something crazy." As soon as I gave him something, he went into the room and oh my God! He came out with something crazy! Perception is different, because it's a vibe. Like I told you, with Wonda Music, it's all about a vibe.

What's the title of the Miguel cut? Can you talk about the concept?

The song with Miguel has a very special title and I can't give it out yet because we're in the process of [building] the album, but when you listen to that? Aww man! Remember, I told you! It's party, it's love, it's all that! It's a great melody, it's just a great record! I listen to the record every day since we recorded it, real talk. Before I start my session, I just listen to it. It's just a great record and he's such a wonderful person, you know what I'm saying? He's a cool guy and talented and once again we were able to come up with something so nice and he loves it so much. I love when I do a song with an artist and they call me to talk about it. It's all he could talk about.
Click Here for the full interview.
Tags: jerry wonda, Keyshia Cole, miguel