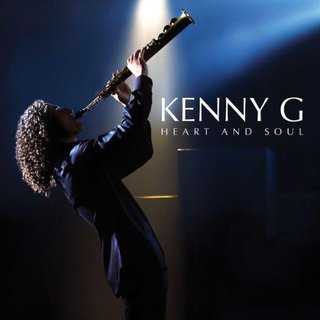 Here is the Kenny G x Robin Thicke collaboration from Kenny G's 13th album 'Heart & Soul'. This is actually a former Michael Jackson tune that Thicke wrote back in 2001 for MJ's Invincible album but its been shelved afterwards. Thicke lends his falsetto vocals to 'Fall Again,' the lead single from the album Thicke has been a long time in the making. "I first met Robin at my best friend and musical partner Walter Afanasieff's studio in San Rafael," he tells PopEater. "This was many years ago — I think Robin was still a teenager. You could tell that he had such a passion for soulful music and had a unique approach to making songs. I wasn't surprised to see him become so successful in recent years and have always been a big fan and supporter of him and his music. Robin is the real thing. I am super excited about the song that we did together. It's an amazing composition that Walter and Robin created, and I just love the combination of Robin's voice and my saxophone."
We posted the Robin demo a few months back actually. Maybe this remake is why it had leaked. It was also brought up that Glenn Lewis recorded this record as well. It was released for the soundtrack to the movie, Maid In Manhattan back then. Well, this is a real dope version. Kenny is right, the mix of his sax with Robin's vocals is superb. Check it out! Shout to Mika.
Link: Kenny G feat. Robin Thicke – Fall Again '10
Kenny G – Heart and Soul In Stores Now!