Archive for June 10th, 2010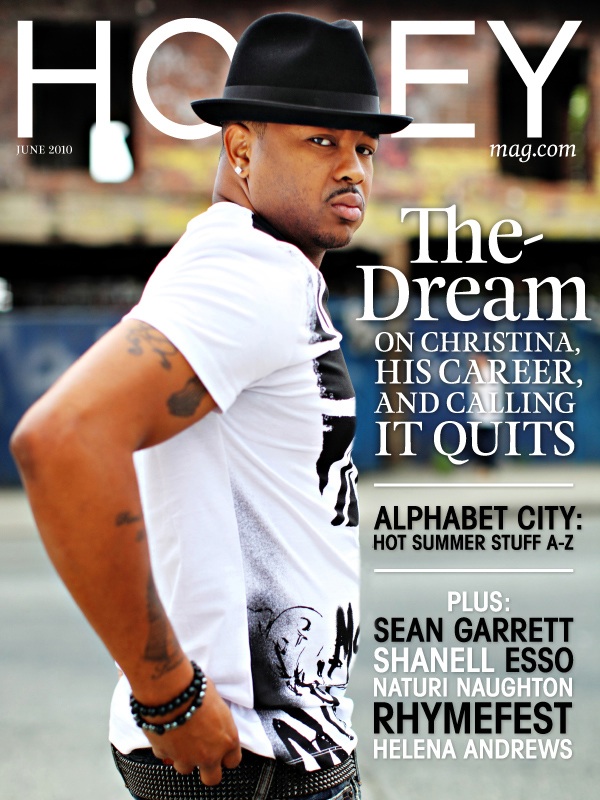 The-Dream continues the promotion for his third album Love King, landing the cover story on Honey Mag. Check out some excerpts from their interview, and follow the link below to read the full interview and view their exclusive photo shoot.
So if you had to choose, would you rather be producing and writing for other people or being an artist?
I would probably rather write. It would be at my pace. It would be the more creative things I would do, because you have to understand, there's a fan base for the type of music I make. But the same people that listen to "Purple Kisses," "Falsetto," and "Rocking That," most of them have no idea that I wrote "Umbrella," because of me giving up those records. I make that sacrifice.

You have a very distinct, unique voice and delivery. Is that something that you've worked on and perfected or is that just the way it's always been? Is it a natural thing?
I think it's perfecting a lot of mistakes. Nobody can do it. They probably can figure out how to do it, but they can't do it. They don't know exactly what the timing is and the pocket when I'm delivering my set-up lines before I get ready to deliver the word, or how I think about the analogy. I just spend so much time perfecting my own mistakes. Now people are telling other writers, "Write it in a Dream-type of bounce. Write it this way, make it do this and repeat this part." I wasn't thinking that I was doing that, to become [one] of the masters in that type of way, but I understand and I get it. Some of us, a long time ago, did that to follow the people we were following.
Click Here to view the full interview and photoshoot.