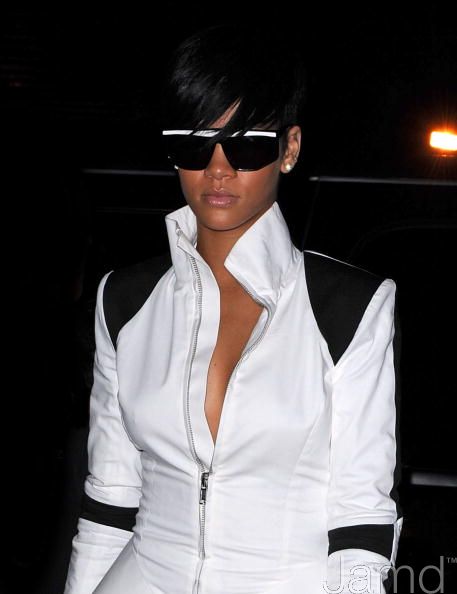 Rihanna made a statement about her music and the "Good Girl Gone Bad" album which is now behind her.
"I do not intend to give up anything, said the singer. Good Girl Gone Bad did that time in my life. It represented who I was. My next album will be a notch above. I want to continue to grow … I am not stuck. I want to change. "
First, it is important to know that no name has been determined at this time, therefore forget the rumor of the "Dark Angels", the "Karma", the "Good Girl Gone Bad" and all that follows. Rihanna has chosen the name of her new album for several weeks but want to keep secret until the last moment to avoid any leaks.
Many artists are working on this album that will certainly be a great board that will get Rihanna a succeful comeback worldwide. Among the army of employees, include for example the famous leader of the band OneRepublic, Ryan Tedder, who composed two songs for Rihanna, which he played entirely on a piano, Kanye West, the obvious Justin Timberlake, Soulja Boy, the beautiful Shontelle, Jay-Z, the talented Pharell Williams and many others … At this stage, we will no longer speak of "planetary tubes", but songs that should "mark the minds forever," to cite DEF Jam. Words certainly exaggerated but at least the die is cast.
Rihanna never was as much a perfectionist and selective in the choice of songs and their interpretation. Also, it participates actively in the writing of words and the selection of instrumental moods. The album is more rock than the previous one and a bit more pop, while keeping many songs tones and rhythms of RnB, where the singer excels.